Tom Pained - Music That Matters!
While the world reels and careens far away from the tact it should have, Tom Pained stands askance, modern Alt-Rock sometimes Hip-Hop artist looking towards the heavens for the enlightenment overdue. Absorbing and filtering all he we see into melodies and rhythms of our days mutual and apart, trying to paint clearly with poetry and gall, he calls it how he views it from his hopefully objective perch above the fray.
With no certain musical age his master, like an alchemist he seeks to blend the notes of decades and the grime of the times into aural gold that will last long after his bucket's been kicked. No mean trick it is to admit but with eyes on this prize he aims to rise to the occasion, for your pleasure and fancy, not to mention intellect and dancing as the ship is going down. Smiling from his life's boat where muzak's in the brig, he's dedicated to sailing you through the straits of life public and his own, hoping that in the end you'll see exactly what's in his heart, on his mind in these days that just don't seem to rhyme.
The soon-to-be-released album "States" explores the various "states" of all our existences, "From love to hate/and all in between/A gamut of emotions/Through body and soul/A raging stream". The first single, "What I Hate Is Hate" was released on All Saints' Day; "Backlash", the second single, on New Year's Day, and now "Tell Me 'bout Your God" on President's Day. There's a pattern here,folks, which Tom will leave you to consider.
But a clue to where the artist is always coming from is the writings of Thomas Paine, that great American patriot whose book, "Common Sense", basically ignited the American Revolution,. He once said, "My country is the world, and my religion is to do good", a primary tenet of the concept of Democracy that so many countries aspire and have aspired to. The good man would be pained today to see how things currently stand. But along with this influence in Tom Pained's mind, also eternally blaze a sentence once uttered by The Who's Pete Townshend: "Rock and Roll is always prepared to offer itself up as the tinder wood to the fire that will help burn away all the crap in this world."
These ideas fuel Tom's artistic "fire" that hopes to at least get people to think about how they might "burn away all the crap in this world". May you dance while thinking about what he has to say. Andnd in the essence of his songs perhaps find some refuge from the storms, and courage to go on .
Below are previews of "What I Hate Is Hate", "Backlash", and "Tell Me 'bout Your God" the first 3 singles from the "concept" album "States", to be released on July 4, 2020. You can hear these 3 songs on Spotify, iTunes, Soundcloud, Youtube Muisc, Amazon Music, Bandcamp, and others."Blue of Time" is also a tune from the forthcoming album, and is a special inclusion, here in its entirety, for it was concieved at Bron-y-aur Cottage in Wales, England, which Tom visted in 2015. It's renowned to Led Zeppelin fans because it is the spot where the band wrote many of the acoustic songs for its 3rd and 4th albums. The lyrics to any songs below can be seen by clicking the link to the right of the song's title.
Subscribe to Tom Pained's Newsletter below for updates on new music and video releases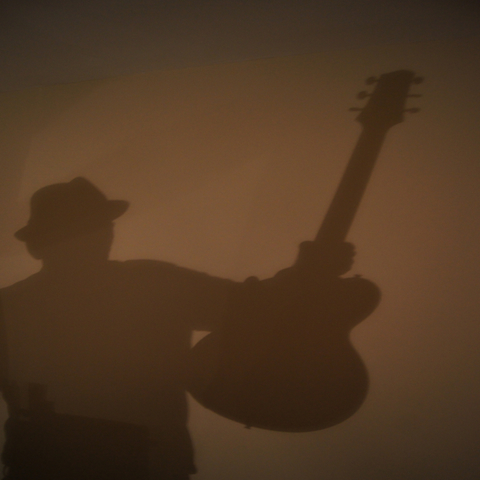 Tom Pained Songs